Welcome

NAGA Board Plans
Triennial Meeting
At the September board of the National Altar Guild Association, planning began for our Triennial Meeting to be held in Louisville, Kentucky in June, 2024.
• General convention runs Thursday, June 20 – Friday, June 28 (GC calendar)
• Our Triennial meeting will run Saturday, June 22 – Thursday, June 27.
Our time together will include opportunities to serve at General Convention worship, work the NAGA booth in the exhibit hall, participate in altar guild presentations and workshops, and join a field trip including a distillery, a monastery, and luncheon. Also experience the General Convention revival, Bishop Curry's last General Convention as Presiding Bishop, the election of a new Presiding Bishop on June 16, our NAGA meeting, elections, and NAGA's installation of officers' service.
In preparation, click here to learn more about submitting Nominations for 2024-2027 Officers or to apply for a Scholarship to Triennial.
---
Highlights from Epistle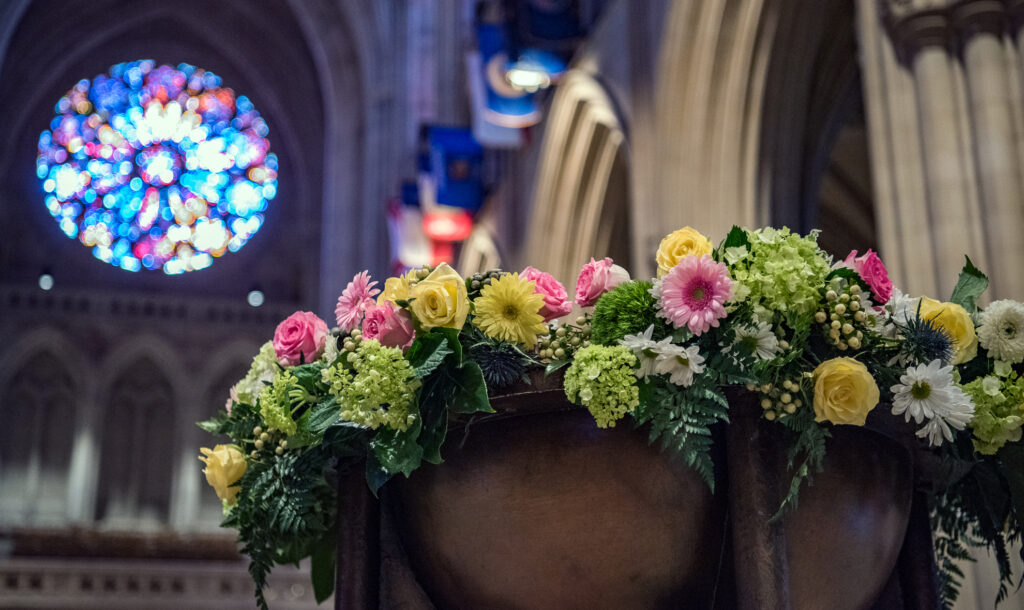 Having served as a staff member in pastoral care and as a Eucharistic visitor and minister at the Cathedral, I was caught off guard when I joined the team as to how spiritual it is to serve on the Flower Guild. Whether decorating in our large nave or in one of our tiny chapels, it is a holy act to glorify the altar…

On May 24, 2023, J. Wippell & Co., Ltd. announced it will be closing its doors at year end, after 234 years in business. Established in 1789 in Exeter, England, this British firm manufactures clerical and academic clothing and church furnishings of the finest craftsmanship….
_______________________________________________________________________________
Connect with NAGA
COVID Resources: We have compiled a selection of articles and resources about worship and communion during this difficult time. If you have any ideas to share, we would love to hear your suggestions and solutions. Please email Marcia Himes. Click here to read more.
Seeking NAGA Representative for Province IX (Central & South America). For more information, contact Marcia Himes.
Contribute to a History of NAGA: In 2006 Barbara Gent researched and wrote a book spanning 73 years of NAGA's history. Now, a second volume of NAGA history and the future of altar guild is in its infancy. We welcome any suggestions for inclusion in this work. Click here to read more.
Disaster Communion Kits. Should fire, flood, hurricane, tornado, earthquake or epidemic leave your parish unable to host Eucharist, NAGA will provide a free Disaster Communion Kit. If you need a kit, please contact Joan Konecny (or 936-870-5781). Click here for a video on how to assemble them.
Order your Epistle in living color. Members can receive their Epistle by email. Just send your e-mail address to The Rev. Larry Byrne.
Share your insights with others. We are happy to share your altar guild newsletter on our website. Please send a PDF of the current issue to our webmaster Betty Hinchman.
Who's Who? Who are your current Provincial and Diocesan Altar Guild Directors? Please send current contact information to The Rev. Larry Byrne or Marcia Himes.