When we think about hospitality and welcome in churches, we most often think of greeters, ushers and newcomers committees. But the fact is that the first work of hospitality comes in the ministry of the altar guild — long before anyone walks into the church for the celebration of the liturgy.
As a young boy (growing up in a very Italian household), I often participated in the holy ritual of preparing the house for Sunday guests. Everything had to be washed and arranged: tablecloths and napkins pressed, furniture arranged, dishes put out, and the entire house made ready. There was pride and a holy sense of welcome and inclusion that was the motivation behind every step taken to prepare for the feast that would follow.
Over the almost three decades of my ordained ministry, I have often reflected upon the holy work of hospitality and welcome that has engaged the imagination and dedication of our altar guilds. Women and men diligently and prayerfully working to create an atmosphere and space that welcomes the people of God into the mystery of an encounter with the Trinity, and with each other in the particular worship style of the local congregation.
Welcome comes in expressions of inclusion. We often say things such as: "it is great to have you join us today" or "can we show you where the nursery is located" or "please join us for coffee hour."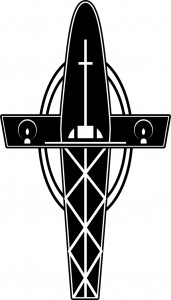 But welcome and hospitality begin much earlier in the preparation for liturgy. It begins the week before when an altar guild member launders the purificators, irons the corporals and makes certain of the liturgical color. It is created when silver is polished; wine is poured and sufficient bread is put in place. In each action, the altar guild person prayerfully says "welcome" to the people of God. Their actions say loudly, "we care that you are coming to worship with us and we want you, the guest, to know how much we care about our worship of the Trinity."
There is no greater tool for church growth than the careful preparation of the space in which we call God's people to worship. This comfort and care in preparation says everything to the people of God about our understanding of our relationship to God — and each other. The holiness of this work is not found solely in the function of cleaning and putting things in proper place. It is understood in the being of each person who dedicates prayer and time to welcome all who come seeking a connection to God and each other.
by The Rt. Rev. Lawrence C. Provenzano, Bishop of Long Island