Somehow, July 2021 seems both far away and rapidly approaching — a strange dichotomy enhanced by living in lockdown to deal with the rapidly spreading COVID-19 pandemic! We are, however, busy working on what we hope will be an exciting and informative program for you and, in keeping with our theme of "Journeying with Jesus" (having been "Sent out" in our 2018 Austin meeting), who more appropriate for our keynote speakers than the founder and the principal writer for the Journey with Jesus webzine?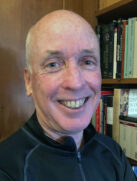 Dan Clendenin, whom I've known for over 20 years, founded Journey with Jesus in 2004 after leaving the InterVarsity Christian Fellowship leadership position he held from 1995 to 2003. I got to know Dan through the weekly InterVarsity meetings that he led at the SLAC National Accelerator Center. I enjoyed our lively bible studies and discussions and when Dan left InterVarsity, I followed him through Journey with Jesus, email and an occasional actual sighting!
Dan has a doctorate from Drew University and a long history as an educator and author, with more than half a dozen books and many scholarly papers to his credit. The reviews, lectionary reflections, and poems and prayers on Dan's webzine provide inspiration to many, with individuals in 230 countries subscribing to this free resource. However, it is Dan's own fascinating journey which he will tell us about.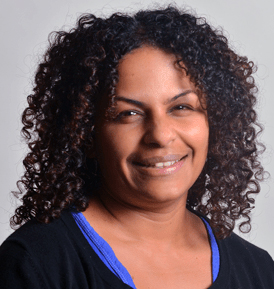 Debie Thomas is the principal writer for Journey with Jesus. Dan hired her a few years ago after getting to know her at St. Mark's Episcopal Church in Palo Alto, CA, where they were both parishioners, and where Debie is the Director of Children and Family Ministries. She holds an MA in Creative Writing from Ohio State University, an MA in English Literature from Brown University, and an AB from Wellesley College. To quote Debie's bio on the St. Mark's web page: As a mother of two teenagers, I'm always looking for fresh ways to communicate God's deep and transforming love to my kids. Also being a writer, holding graduate degrees in creative writing and English literature, I appreciate the shaping power that words and stories have in our spiritual journeys. I'm excited to help the children and families of St. Mark's find words to articulate who God is in their lives.
Beyond our keynote addresses, we'll offer some practical and fun workshops, talks on where our liturgy may be going and, in true NAGA spirit, a day-long trip to an exciting venue. More to come in future newsletters.
Albe Larsen, NAGA First Vice-President